Plastic injection molding is a competitive market, which leaves businesses in need of plastic components with a number of options. However, when choosing a provider you want to partner with to optimize your part, supply, and costs, you need to take several considerations into account.
Although useful and informative, researching plastic injection molding companies near your area is no longer enough. You need to know exactly what to look for in a manufacturer to avoid common problems, including late deliveries, poor quality, capacity constraints, etc.
How to choose the best plastic injection molding company?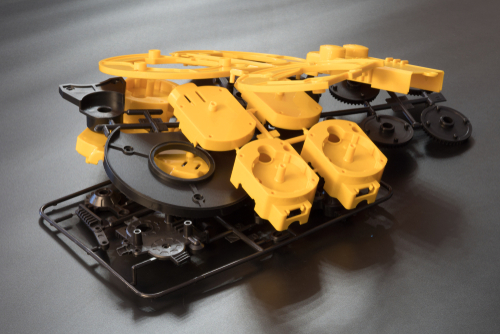 Reliable production

Your plastic injection molding company should be able to meet high industry production standards and deliver your product on time. They should employ a multistep process of project design and development and provide you with tangible proof that their manufacturing process can meet your needs.

Additionally, their production process should be able to provide a consistent level of product quality every time. Feel free to ask a potential partner whether they are ISO-certified, as this is independent verification that they meet required industry quality standards.

Timely project completion

Look for a company that can deliver your parts and components within the agreed timeframe. The provider should maintain open communication with you and discuss your needs every step of the way. They should also be able to obtain the materials they need for the molding process and avoid delays.

Therefore, it's essential that your preferred provider has an efficient way of handling your project and managing their team. This will ensure on-time delivery and provide you with a great level of reliability.

Engineering-based expertise

Finding a partner that has an in-house team of experienced mold engineers is essential because they will be able to optimize your plastic components and produce them to your exact specifications. A provider with engineering capabilities will be able to produce plastic parts that can function smoothly in a specific application.

Furthermore, experienced technicians can also help determine the specificities of your project and manage it from initial development to completion.

Provider dependability

Before hiring your plastic injection molding company, you should discuss some additional considerations. For instance, ask them about their experience in the industry and whether they can provide you with some client recommendations. Discussing their manufacturing capacity, ISO metrics, and delivery practices is also essential for determining whether they can fulfill your requirements.

Science-backed, advanced practices

Reliable plastic injection molding companies stay informed of the most recent advancements in plastic injection molding and implement proven design and production practices. Your potential provider should use science-backed techniques and tools that will provide long-term value and minimize possible failures or unnecessary costs.

Scientific approach is necessary for not only producing high-quality plastic components, but also being able to repeat the process with a minimal level of deviation and maximum level of product consistency.