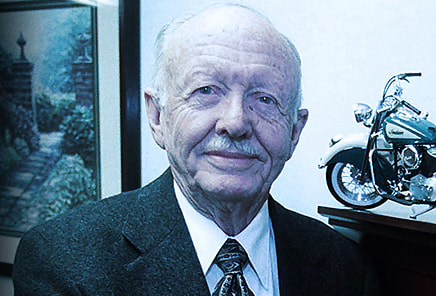 Wunder-Mold was founded by William A. Martindale in 1996.  "I needed something to do at age 79," he told friends. The company specialized in plastics at the time, but quickly grew to become one of very few firms in the world capable of injection molding ceramic material and a global leader among advanced technical ceramics companies.
Today, the company continues to follow the ideals and philosophies established by our founder which include the relentless pursuit of quality and on-time performance, uncompromising professional ethics, honesty, integrity and strong customer service.
This brings our advanced technical ceramics products and related services exceptional value and reliable consistency. During what will soon be a quarter of a century in the business, we have garnered valuable expertise and experience instrumental in providing quality solutions to our clients.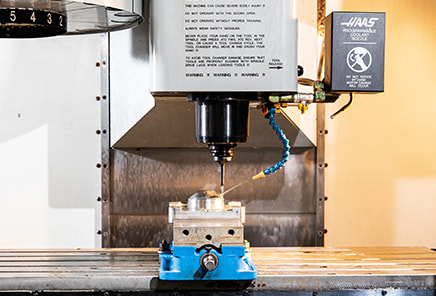 A step ahead of other technical ceramics companies in the market
We focus our efforts on a variety of plastics and ceramic materials including Alumina and Zirconia. We believe that this specialization helps us excel at what we do best. The molding and machining of ceramics is particularly demanding, requiring uncommon knowledge and experience. From assistance with mold design and material selection, to precise machine finishing of parts with demanding dimensions and tolerances, we work with you from start to finish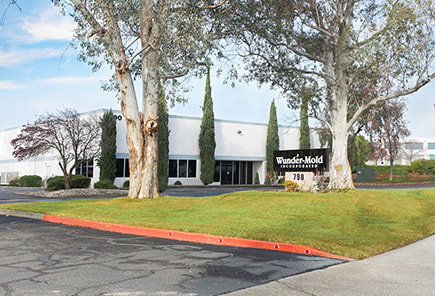 Wunder-Mold is conveniently located in Northern California, in the city of Vacaville, approximately halfway between the state capitol of Sacramento and the city of San Francisco and just east of the famous Napa Valley wine region.
We cater to domestic and international clients, looking to partner with a reliable technical ceramic manufacturer with experience and a strong track record in the domain of diverse industries: medical, electronics, automotive, filtration and energy. We have the means and the technology to help you deliver results right on schedule.

Frequently Asked Questions
What to consider when hiring a technical ceramics manufacturer?
First things first: your number one priority should be to check how willing they are to cooperate with your team and adapt their processes to your needs, in a way that matches the vision of your business, your budget and ideal timeframe, and how committed they are to your project, from conception to completion.
At Wunder-Mold, we will see your project through. Your business success is our business success. Your active involvement in the process is instrumental in securing the results that you want and need. The focus is on you which is why we will actively work with you to get a clear view of your industry-specific requirements, your bigger picture, and your desired bottom line.
During our 24 years of experience in the manufacture of advanced ceramic parts, we have assisted clients with a wide variety of industrial applications: electronic circuit boards, electrical insulators, solar energy systems, water filtration systems, ink nozzles, welding nozzles, heat sinks, watch cases, dental implants and more.
We can take over and coordinate the manufacture of your new custom ceramic parts or set up an alternative, most cost-effective manufacturing process for your existing design.
What should every advanced technical ceramics company offer?
A reliable advanced/technical ceramics company should be able to bring you the following direct benefits:
Custom design
Advanced methods
Strong customer care
Detail-oriented approach
Authentic client involvement
Customer-centered business policy
Responsive & cooperative multidisciplinary team
What should you ask an aluminum oxide ceramic company?
If you already work with advanced ceramics, known alternatively as fine, technical, or engineered ceramics, you already know the advantages: a unique combination of high-performance properties for demanding applications and capable of withholding extreme environments, including electrical, chemical, thermal wear, and mechanical resistance. Aluminum oxide ceramic is the most commonly used advanced ceramic material.
Below are the questions our clients usually ask and how we answer them:
Q: What is the size range of your advanced ceramic parts size?
A: We can produce products in the 0.05 to 300 gram weight range.
Q: What is your dimensional tolerance range?
A: We permit a variation of +/- .003
Q: What purity are the ceramic materials?
A: We solely use high-purity ceramics: 96% to 99.8%
Q: Do you design and build a new injection mold?
A: We may handle the design and building process from scratch or collaborate with other suppliers, depending on the size, intricacy, and complexity of mold design.
Q: Do you do small quantities?
A: This depends on how you define small. We may do small product runs, depending on factors such as injection mold cost-justification. Consult us with specific information for an accurate answer.
How to hire a technical ceramics manufacturer?
If you are looking for an internationally recognized advanced ceramics manufacturer who can bring the following to the table:
Durable materials
Customer-specific service
Prototypes & small runs
Catering to a broad range of uses and applications
Customer consultation and decades of expertise
Wunder-Mold is a partner you can trust to deliver. Contact us so we can take the next step together.
What makes Wunder-Mold stand out from the competitors?
At Wunder-Mold, we always strive to push boundaries and overcome challenges when it comes to handling technical ceramics. We can provide the level of technical and production assistance you need, when you need it. Our key assets include:
Competitive prices
Rapid response times
Stringent quality control
Prompt & timely delivery
Customizable molding to specification
Flexible and dynamic collaboration with clients
Wunder-Mold can carry you through the process of working out quality solutions to challenging problems, as well as deliver dependable annual quantities of finished parts. We can facilitate your new concept part design and development or innovate your existing part manufacturing process and make it more cost-effective.
Find out why we are a trusted brand and a household name in the advanced ceramics industry!