Advanced ceramics are made from a variety of materials and they can serve many different professional and everyday uses, making them incredibly popular and versatile. What's more, they continue to evolve and expand their portfolio of applications on an almost daily basis, which contributes to a constant increase in the variety of ceramic injection molding products. The list of the most common uses of fine ceramics is getting longer and longer.
What are the most common uses for advanced ceramics?
It would be almost impossible to list all of the existing uses for all the different types of advanced ceramics, which is why we're going to focus on the two most common and widely-used materials – zirconia and alumina. Let's explore what these two types of advanced ceramics are frequently used for:
Zirconia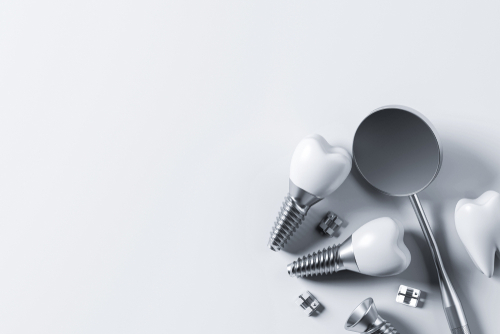 Zirconia is either white or black, completely chemically unreactive, and features a very high abrasion, mechanical, and temperature resistance, making it suitable for many incredible applications:
Ceramic needles: These needles are extremely suitable for resolving the abrasion and elution problems metals possess by offering great wear and chemical resistance and good mechanical strength.
ESD tweezers: Zirconia ESD tweezers are used to handle different elements sensitive to electrostatic breakdowns.
Feedthroughs insulation: These are small components created from biocompatible advanced ceramics and feature excellent wear resistance, reliability, and production precision.
Extruded and pressed parts: Components made through these manufacturing processes are mostly used electronic devices as high-insulation parts because they feature high resistance to chemicals, wear, and heat.
HDD head processing fixtures and tools: Components made from zirconia are widely used in hard disk drives due to their high stiffness and anti-etching properties, as well as the possibility of high-precision manufacturing.
Industrial machinery cutters: Zirconia is suitable for a variety of cutting components used in different industries.
Decorative ceramics: This advanced ceramic material boasts high aesthetic appeal, which also makes it a great choice for decorative applications in electronics, luxury watches and control knobs, pulls, buttons, etc.
Alumina
Alumina is the most widely-used ceramic material that offers exceptional electrical insulation, high chemical, abrasion, and temperature resistance, as well as excellent thermal conductivity, which makes it great for a variety of implementation:
Sapphire optical windows: Alumina ceramics are used in the production of sapphire optical windows due to their great bonding strength, great resistance to heat and chemical deformation, and exceptional chemical resistance.
Ceramic setters: High-purity alumina features excellent thermal shock and corrosion resistance, it's suitable for setters in heat treatment and sintering processes.
Disk spacers: Spaces made from alumina that have a similar CTE to glass disks enable superior HDD performance and high-precision assembly.
Textile and papermaking machinery components: Various ceramic components are widely used in a wide array of papermaking and textile machines as different types of nozzles, guide parts, twisters, rollers, cleaner cones, blades, and suction box covers.
Thermocouple protection tubes: Alumina is a great material for these protection tubes due to its great temperature strength and high corrosion resistance.
Polishing plates: High-purity variants of alumina are extremely rigid and offer exceptional wear resistance, which makes them a great choice for wafer polishing components.
Who designs and manufactures the finest ceramic injection molding products?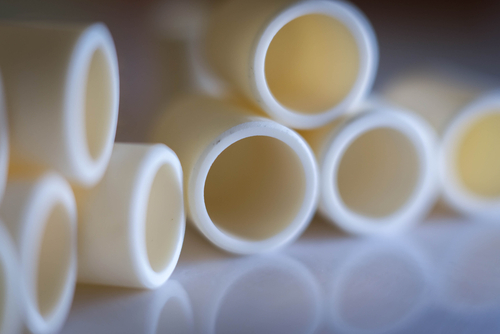 Advanced ceramics possess numerous favorable characteristics that make them an ideal solution for a variety of different professional applications across multiple industries. However, it is not only the excellent properties of advanced ceramics that make them a great choice for many uses. The precise process of injection molding also plays a major role in what makes advanced ceramics one of the most popular materials today.
That is why you need to hire an expert advanced ceramic injection molding company that is not only able to choose the most suitable material with the best properties for your component. You want professionals capable of designing and implementing an adequate manufacturing process. That is why you should only partner with Wunder Mold, the leading manufacturer of advanced ceramics for a variety of applications. Call (707) 448-2349 or email at sales@wundermold.com.