In and of itself, plastic mold injection design and production enables you to reduce costs without compromising the end-product's quality. A well-organized mold injection production process, managed and coordinated by turnkey manufacturers of custom plastic injection molds and parts can prove vital to your company's manufacturing process sustainability. With its affordable pricing and quick production lead time, it can help your company gain and maintain a prominent position in an ever-competitive market. 
Turnkey solutions from specialized plastic mold injection companies enable you to simplify and streamline the manufacturing process, as well as save valuable resources along the way. But how exactly does this work?
What are the key assets of outsourcing to a turnkey plastic injection mold company?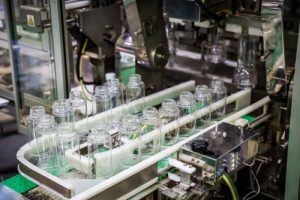 A streamlined injection mold process takes productivity and efficiency to a whole new level. To reap these benefits, you needn't know the industry inside and out. But you do need to outsource the process to a specialized injection mold company and team up with industry experts capable of repeating the same process over and over again with minimum deviation and maximum precision and consistency. The key assets of these companies include:
Automated facility with injection molding equipment

Maintenance routines

Trained and qualified maintenance personnel

Personnel with experience and background in design, engineering and tooling

Equipment specialists and operators responsible for coordinating and managing the production process

Production support staff

Adequate space for the facility, equipment and staff members

Secondary processes minimized
How does a streamlined injection mold process save time?
Among the many benefits of a streamlined injection mold process is that you can save time, especially in case of a sudden large order or growth in demand. Other perks of outsourcing the molding process to a specialized company include:
Appropriate production capacity and resources

Maintenance of sufficient stock 

Quality assurance

Economies of scale

Just in time delivery
How long does it take to mold plastic?
The advancement in plastic molding technology has led to a considerable reduction in production times. The cycle time for injection-molded parts ranges between a few seconds and a few minutes, and it depends on several factors:
The size of the part,

The material being molded,

Mold design complexity,

Part design properties.
Set-up time, on the other hand, can range anywhere between a few minutes to a few hours.
How a streamlined mold injection process saves money?
One way in which outsourcing injection molding instead of launching your own independent injection molding process in-house can help you gain a competitive edge in the market is its money-saving potential. You will not have to invest in:
Equipment

Training

Specialized personnel

Expensive injection molding support infrastructure
How much does it cost to mold plastic?
After the initial investment in the molds themselves, the per-part cost is extremely low, especially if you order a large quantity.  This is among the key goals of lean manufacturing.
Is 3D printing cheaper than molding?
Unlike 3D printing, the technology of plastic molding dates back to the late 19th century. Ongoing advancements in the field are making the process increasingly cost-effective and the end-products more sophisticated than ever before. Custom high-volume molding is still drastically more cost-effective than 3D printing.
Your trusted partner for custom plastic mold injection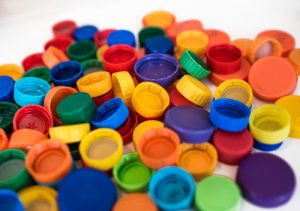 Wunder-Mold is a national and international industry leader for high-quality custom plastic injection molds and injection molded parts, employing advanced science-backed molding practices. If you are looking for a partner you can trust to deliver reliable solutions within an agreed timeframe and offer a consistently high standard of professionalism and efficacy, look no further. 
We have a team of expert engineers, designers and technicians, as well as a long history in molding plastic components to clients' specifications. Dial (707) 448-2349 now or contact us at sales@wundermold.com. We can get to work straight away and help improve your manufacturing process.