Technical ceramics serve the purpose of manufacturing longer lasting, more efficient, lighter, and more durable components for specialized applications in a wide range of industries. They're often used as replacements for different metals, refractory materials, and polymers. This is why alumina ceramic parts are so widespread and suitable for varied industrial and commercial applications. But what are some of the other available and popular technical ceramics?
What are the different materials used as technical ceramics?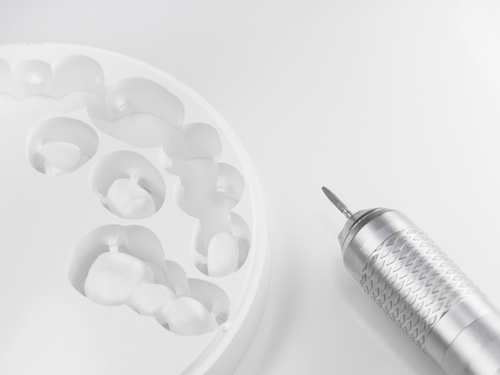 There are many different materials that fall under the category of technical ceramics. Each of these materials has different properties and advantages, making them suitable for different applications. Here are some of the most frequently used types of advanced ceramics that bring different characteristics to your desired parts and components:
Aluminum Oxide
Alumina is a technical ceramic that offers an excellent combination of electrical and mechanical properties. It offers low erosion levels, high hardness, excellent temperature resistance, good wear resistance, it's bio-inert, as well as corrosion-resistant. This material is best suited for applications with high temperature requirements and thermal conductivity.
Other advantages of alumina are:
High thermal shock resistance
Abrasion resistance
High dielectric and compressive strength
Transparent to different microwave radio frequencies
Specific thermal expansion and thermal conductivity rates
Applications
Some of the most common applications of different grades of alumina are:
Thread and wire guides
Wear components
Valve seats
Tap plates
Thermocouple tubes
Short blast nozzles
Semiconductor parts
Seal rings
Ball and roller bearings
Mechanical seals
Machine components
Laser tubes
Electronic substrates and components
Aluminum Nitride
This is a great material for applications that require good electrical insulation properties and exceptionally high thermal conductivity, such as in electrical and thermal management components. It's also a substitute for Beryllium Oxide within the semiconductor industry, since it doesn't pose a health hazard during machining.
This material features electrical insulation and thermal expansion properties closely matching those of silicon wafers, making Aluminum Nitride an excellent choice for use in electronics.
Applications
Aluminum Nitride is commonly used in:
Microwave device packaging
Molten metal fixtures
Collets
Chiplets
Detector and sensor chip carriers
Electronic package substrates
Silicon wafer processing and handling
Electrical insulators
Clamp rings and chucks for semiconductor processing
Heat spreaders and heat sinks
Silicon Carbide
This is a material that boasts properties similar to diamonds. It's light, hard, and strong while also offering exceptional acid resistance, thermal conductivity, and very low thermal expansion. This is the material you want to use in applications where physical wear and tear is a serious consideration. What's more, Silicon Carbide offers good abrasive and erosion resistance.
Applications
Silicon Carbide is a technical ceramic material commonly used for making:
Valve seats
Sliding bearings
Seal rings
Plungers
Mechanical seals
Kiln furniture crucibles
Heat exchangers
Burners
Blast nozzles
Silicon Nitride
This is a type of advanced ceramics that offers the most versatility in terms of electrical, thermal, and mechanical properties. It's hard, it offers excellent impact resistance, and it's highly resistant to thermal shocks. What's more, the low thermal conductivity of this material coupled with high wear resistance means it can withstand extremely harsh conditions of demanding industrial applications.
Applications
Silicon Nitride is an ideal choice for:
Semiconductor processing equipment
Thermocouple tubes and sheaths
Weld positioners
TIG and plasma welding nozzles
Crucibles
Components for heating elements
Cutting tools
Turbine buckets, vanes, and blades
Brazing and welding jigs
Engine components such as eal faces, arm pads, and valves
Zirconia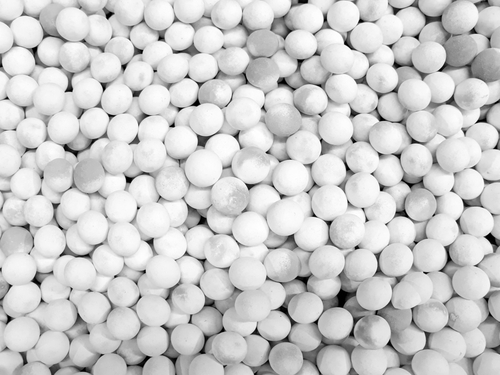 Unlike traditionally brittle and hard technical ceramics, Zirconia combines high wear resistance and strength with enhanced flexibility. It offers high corrosion resistance, fracture toughness, and hardness while eliminating the very brittle nature of other materials.
Applications
Different grades of Zirconia are suitable for:
Liners, pistons, and pumps
Mechanical seals
Surgical and medical components
Oxygen sensors
Ceramic guiders
Gas igniters
Laser parts
Welding pins and nozzles
Fuel cell components
Blades and knives
Fiber optic sleeves and ferrules
Caps and bushings
Refractory materials
Sandblasting nozzles
Thermocouple protection tubes
Wire drawing and forming dies
Furnace process tubes
Which company designs and manufactures high-quality alumina ceramic parts?
When you need a dependable company to provide ceramic injection molding services, it's important to know more about the process and gain information that will help you choose the right professionals. First, learn what the important properties of alumina are and what the different types of this advanced ceramic material are used in production. Speaking of manufacturing, you should also learn what the process of alumina injection molding is like.
All this information will help you choose the right provider of alumina injection molding services. However, you can also simply contact Wunder Mold, the leading provider of injection molding services in the United States. Our designers and engineers combine cutting-edge equipment with highest-quality materials to produce long-lasting parts per your exact specifications. Send us an email at sales@wundermold.com or give us a call today!