The advantages of custom molds and tailored designs for those molds are numerous. Although there are many factors that affect the quality of custom molds, you will be able to reap multiple benefits by reaching out to an industry leader that employs quality resins for the injection molding process, and adheres to the important components in the process of injection molding.
However, the process of custom injection molding begins with exactly what you think it begins with – customized mold design and development. Custom molds stand out as the best option because they're manufactured to fit your specific needs and industry requirements, among other things.
What are the 3 biggest benefits of custom mold designs?
Injection molding is a manufacturing process that provides an impressive number of advantages across many different industries, one of the biggest ones being customizable mold design. There are three main advantages to custom molds: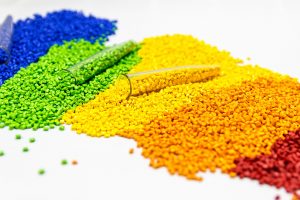 Virtually limitless possibilities – The word "custom" says it all.

Injection molding

has been used to manufacture anything, ranging from mechanical components to medical devices. Depending on your needs, you can acquire any kind of mold necessary for your manufacturing process, making it faster and more efficient. 

Reduced number of errors – While there is, unfortunately, always a chance for manufacturing errors to occur, custom molds can lower their frequency immensely. By designing a custom mold you are able to significantly improve the consistency of your product, thus lowering potential errors. 
Faster production pace – Finally, custom molds enable manufacturers to eliminate any guesswork from the production process and create more products in less time. It is through the design of custom molds that this kind of effect is achieved. 
Are there more advantages to custom mold designs?
In addition to the mentioned advantages, custom injection molding, whether ceramic or plastic, brings additional benefits that can help boost your business. By incorporating a custom mold design, you may also expect:
Accuracy – Since the possibilities when designing a custom mold are almost endless, you can be certain that even the molds for the most complex of products are going to be designed with the maximum accuracy.
Automation – Since custom molds allow for fewer number of errors during the manufacturing process, and since their design is such that it's easy to arrive at the end product, you can automate even more aspects of the process, leading to reduced costs.
Costs – Speaking of reducing costs, it is the quickened production pace that reserves higher revenue streams for your business, since you'll be producing more products in the same amount of time, while cutting costs with a more automated process.
Materials – Finally, custom mold designs take into account the materials you're planning on using for the end product. This means that the mold is designed to maximize all of the characteristics of the material we use while manufacturing the product, making the end result as good as it can be. 
If you need custom molds, why not work with a renowned custom injection molding company?
Here at Wunder-Mold, we're proud of our 25-year long career in the custom injection molding industry. We have the experience, expertise, and enthusiasm required to provide you with exactly what your business needs. 
We practice the highest of industry standards, paying very close attention to every step in the process, and we consider the job done only when you're satisfied with the product you have received. If you'd like our help, contact us at sales@wundermold.com, or call us at (707) 448-2349.