If you're thinking of implementing plastic injection molding into your business, outsourcing this type of manufacturing may be the best choice for you. Injection molding can be very beneficial for your business. However, there are many components that affect the quality of custom injection molding, and it is only the experienced professionals that can get the maximum out of this process.
If you plan to use plastic in the manufacture of parts or systems, and the quantities warrant, you simply must consider injection molding.  However, you should take the time to find the most experienced custom injection molders to help assure success.
Why should I outsource plastic injection molding?
Plastic injection molding can be a complicated process, one best left to the seasoned experts of the business. Here are some important advantages when choosing to outsource your plastic injection molding requirements;
Financial advantages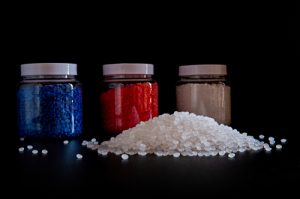 Manufacturing high-quality plastic components employing the injection molding process requires  knowledge and experience. Even businesses from the industry face the challenges of implementing injection molding since design and construction of molds and part processing can affect the overall quality and end-cost of the part.
Outsourced infrastructure
The initial investment necessary to commit floor space, purchase the molding machines and necessary infrastructure to sustain them, as well as to train the personnel required to operate the systems for plastic injection molding is sizable. These machines need to withstand millions of production cycles and almost constant operation and require aggressive ongoing maintenance.
This makes the injection molding process expensive to establish. If you choose to outsource your molding needs you can significantly lower production costs, which leads to a more competitive price for your products.
Strategic optimization
If you're not in the business of custom injection molding, outsourcing it to a different company that specializes in the process is a sound idea. This will help you spend more time, resources, and operations on core aspects of your business, leading to more profitable activities. 
Guaranteed expertise
 When you partner with a molding supplier, you will be working with knowledgeable and experienced professionals who know how to increase quality and maximize production while lowering costs.
Increased quality
With expertise comes an increase in quality. If you find a molding partner with years of experience with plastic injection molding, you will get products of a much higher quality than you could produce on your own.
Confidence
Finally, when you do decide to take on a plastic injection molding partner, you can be confident that you will get the product both you and your customers deserve. This will eliminate all the anxiety and the uncertainty about the quality of your parts, allowing you to continue to grow your business.
Who are the best custom injection molders for me to partner with?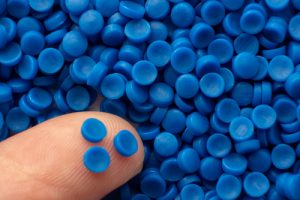 When you decide to partner with a custom injection molding company, look for  professionals who are dependable, dedicated, and reputable. Wunder-Mold is one such company. We have honed our skills over 24 years of experience in the business. We can assist with the design of your parts, put it into production, and deliver to you, on time.  If you need plastic injection molding experts, you need us. Contact us at sales@wundermold.com, or call us at (707) 448-2349.