Zirconia comes in many shapes and sizes. There are several different types of zirconia that each bring different mechanical and chemical properties. However, the standard zirconium oxide is still one of the most widely used advanced technical ceramics that allows manufacturers to create a wide range of specialized parts and components. This crystalline metal oxide boasts some exceptional characteristics, and we're here to explore what they are.
What is zirconium oxide?
Zirconia, or zirconium oxide, is a white in color crystalline solid. It naturally occurs as a transparent or translucent mineral baddeleyite that features a monoclinic prismatic crystal structure (it has unequal vectors). Zirconium oxide is completely chemically inert and offers exceptional mechanical properties. This makes zirconia suitable for a widespread application in dental implants, alongside titanium.
What are the properties of Zirconia?
Some of the most important properties of zirconium oxide are:
Very high strength
Exceptional toughness
Biocompatibility
Very high wear and fatigue resistance
However, these are only some of the properties that make zirconium oxide one of the most frequently used technical ceramic materials. Let's explore some of its other mechanical and chemical characteristics:
Mechanical resistance
This type of advanced ceramics features a very high resistance to cracking and the development of additional cracks if they do initially appear. Also, it's highly resistant to mechanical stress. Other important mechanical properties include:
Elastic modulus of 100 GPa to 250 GPA at 20℃.
Flexural strength of 180 MPa to 1000 MPa at 20℃.
Tensile strength of 300 MPa at a temperature of 20℃.
Fracture toughness of 10 MPa·√m at the temperature of 20℃.
Hardness of 1220 according to the Vickers scale and 8 to 8.5 at Mohs scale.
Temperature resistance and expansion
Zirconia has a melting point of 2700℃ and its thermal expansion coefficient is 1.08×10-5 K-1. This is why zirconium oxide is often used in high-temperature applications and the refractories industry. Other temperature properties based on the different forms of zirconia are:
Melting point at 20℃ to 1170℃ in monoclinic and baddeleyite form.
Melting point at 1170℃ to 2370℃ in tetragonal form.
Melting point at 2370℃ to 2700℃ in cubic form.
However, it's worth noting that zirconia can undergo a phase change under high temperatures, primarily if it's in tetragonal form. Internal stress arises and cracks can form. This is why it's common to add various stabilizers, such as yttria, to create PSZ, or partially stabilized zirconia, which offers better stability at high temperatures.
Thermal conductivity
Zirconium oxide has low thermal conductivity of as little as 2 W/(m·K), making it highly suitable for use in situations where it's necessary to contain heat.
Chemical resistivity
Finally, zirconia is unreactive and chemically inert, making it ideal for use in industries that use different chemicals when processing zirconia. However, zirconium oxide can dissolve in different concentrated acids, such as hydrofluoric or sulfuric acids.
Which trusted advanced technical ceramics manufacturers can make complex zirconia parts?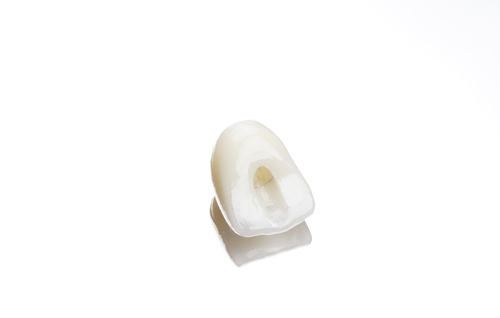 Zirconia is a widespread type of technical ceramics used across the world for numerous specialized applications. The chemical and mechanical properties of different types of zirconia are what makes different types of zirconium oxide so versatile. However, the manufacturing process for different components made from zirconia is just as important for achieving the desired results for different applications as its innate properties.
That's why you should always turn to Wunder Mold if you're planning on using zirconia parts. We're a reputable company that specializes in designing intricate components made from this technical ceramic material. After that, we'll manufacture your parts precisely per your requirements and specifications. This is how we ensure you receive a product that fulfills your needs. Send an email to sales@wundermold.com or reach out to us by phone.