When thinking about whether custom injection molding is the best option for you, you should first consider all the advantages of custom injection molding. However, you should also be aware that injection molding is a complicated process with many variables that influence the quality of the finished product.
It is only by outsourcing your custom injection molding needs to experienced professionals that you will get the most out of it. They use only the finest materials in manufacturing your custom ceramic parts to ensure maximum quality. But first, let's see if custom injection molding is a good option for your business. 
Why is custom injection molding right for my business?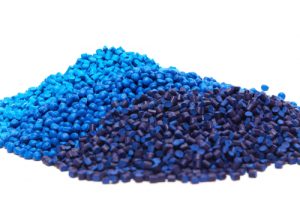 The biggest consideration when thinking about implementing or outsourcing custom injection molding is if it's the best choice for your business. There are advantages to working with a custom injection molding company, and it is these advantages that make it all worth it.
Speed
Injection molding is a rapid manufacturing process. Even with the time spent designing the product, it is still faster than the alternatives. This will ensure that you get your plastic or ceramic products faster than you might otherwise. 
Costs
Custom injection molding is able to produce products in large quantities. Plus, if you choose to partner with an experienced injection molding company, those products will retain a high degree of quality while still being produced quickly. This will lower the costs of production, allowing you to offer hiqh-quality products at a competitive price. 
Materials
Custom injection molding offers a wide range of materials for you to choose from depending on your needs and industry requirements. This means you can either go for ceramic or many different types of plastic, depending on the product itself and its use. Having plenty of options goes a long way towards securing a long-lasting business relationship with your clients.
Design
There are some injection molding companies that offer design services as well. This will allow you to communicate your desires to the design department and get the product you need. Plus, these designs take the manufacturing process into account, which reduces the number of required iterations.
Customizability
Custom injection molding is able to bring your vision to life because of the possibilities for customization. A high-degree of customizability will offer you the end-product you're satisfied with, no matter how complex it may be.
Finish
Some ceramic or plastic parts and products will require a certain type of finishing touch. This includes pad printing, hot stamping, ultrasonic insertion, grinding, bore finishing and more, to name a few. Your best bet is to find an injection molding company that offers the finishing requirements that your company requires, all under one roof. 
This significantly shortens delivery times and assures that the quality control is managed by one firm.
Contracts
Custom injection companies source components and materials for your products from qualified suppliers that offer resins and other necessary materials at lower costs, while minimizing supply chain risks. 
Quality control
Finally, custom injection molding companies also perform detailed quality control, which ensures maximum quality of every single one of your finished products. Experienced engineers will follow standardized quality testing procedures to make sure that you get the product you deserve. 
Which custom injection molding company can produce quality plastic or ceramic parts for my business?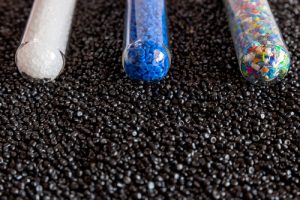 At Wunder-Mold we strive to produce plastic and ceramic products of the highest quality. We take no shortcuts when it comes to the manufacturing process, and we take the time and put in the effort to ensure that all the products we manufacture fulfill our standards of excellence. 
Our 24-year experience in the business says it all. We've been here long enough to know what works, what doesn't, and what the best options for you and your business are. If you need a dependable injection molding partner, you need Wunder-Mold. Reach out to us at (707) 448-2349 or at sales@wundermold.com.